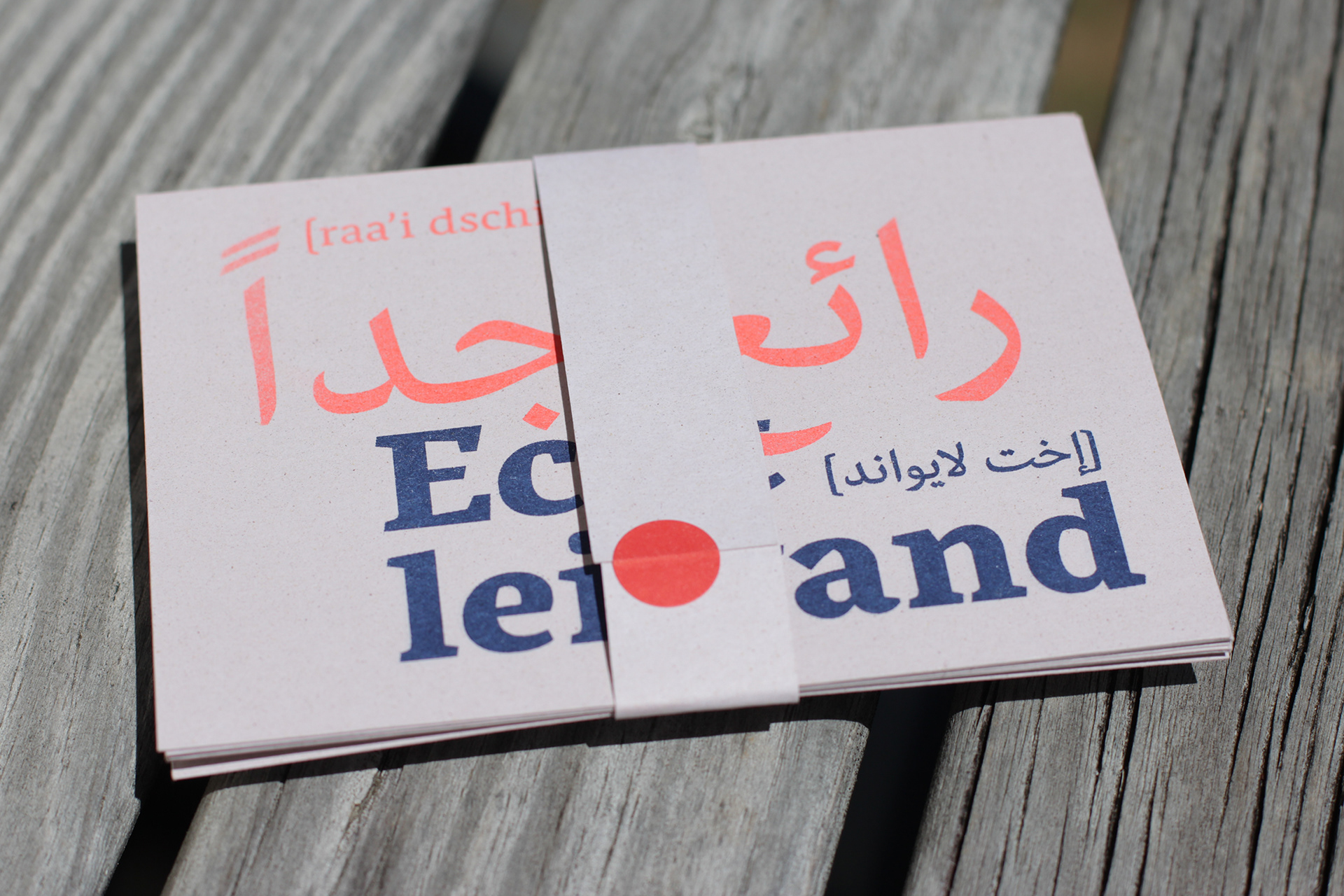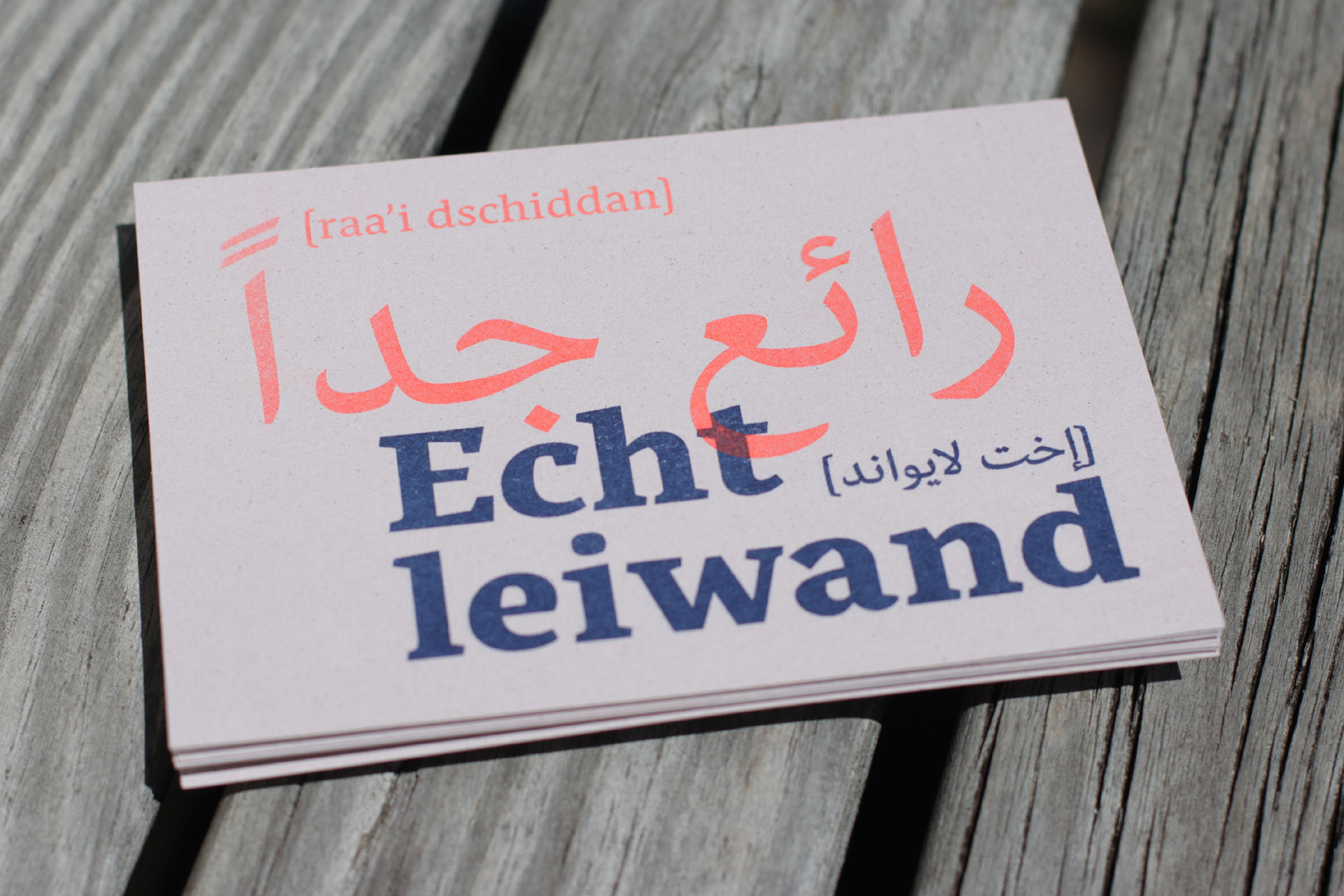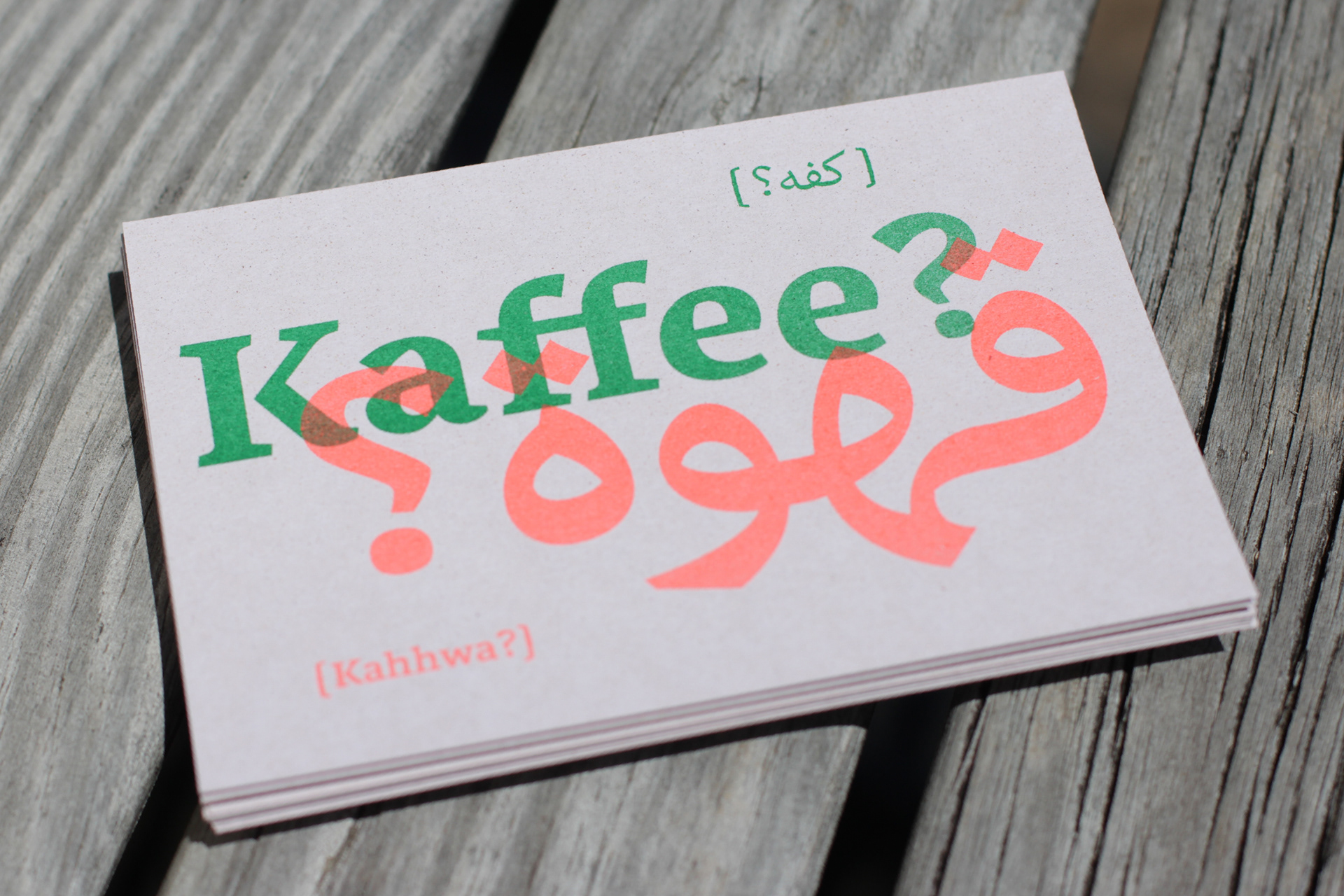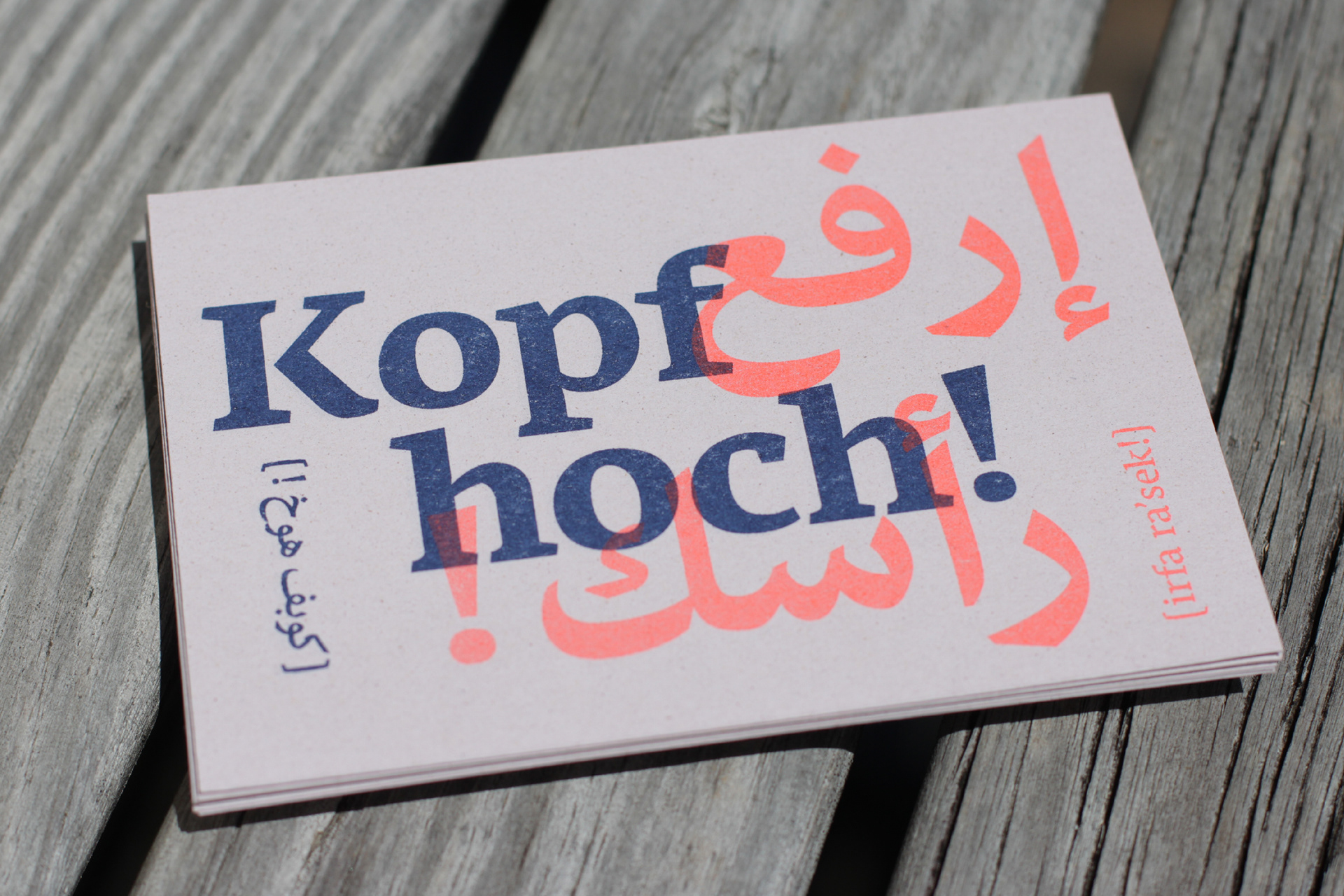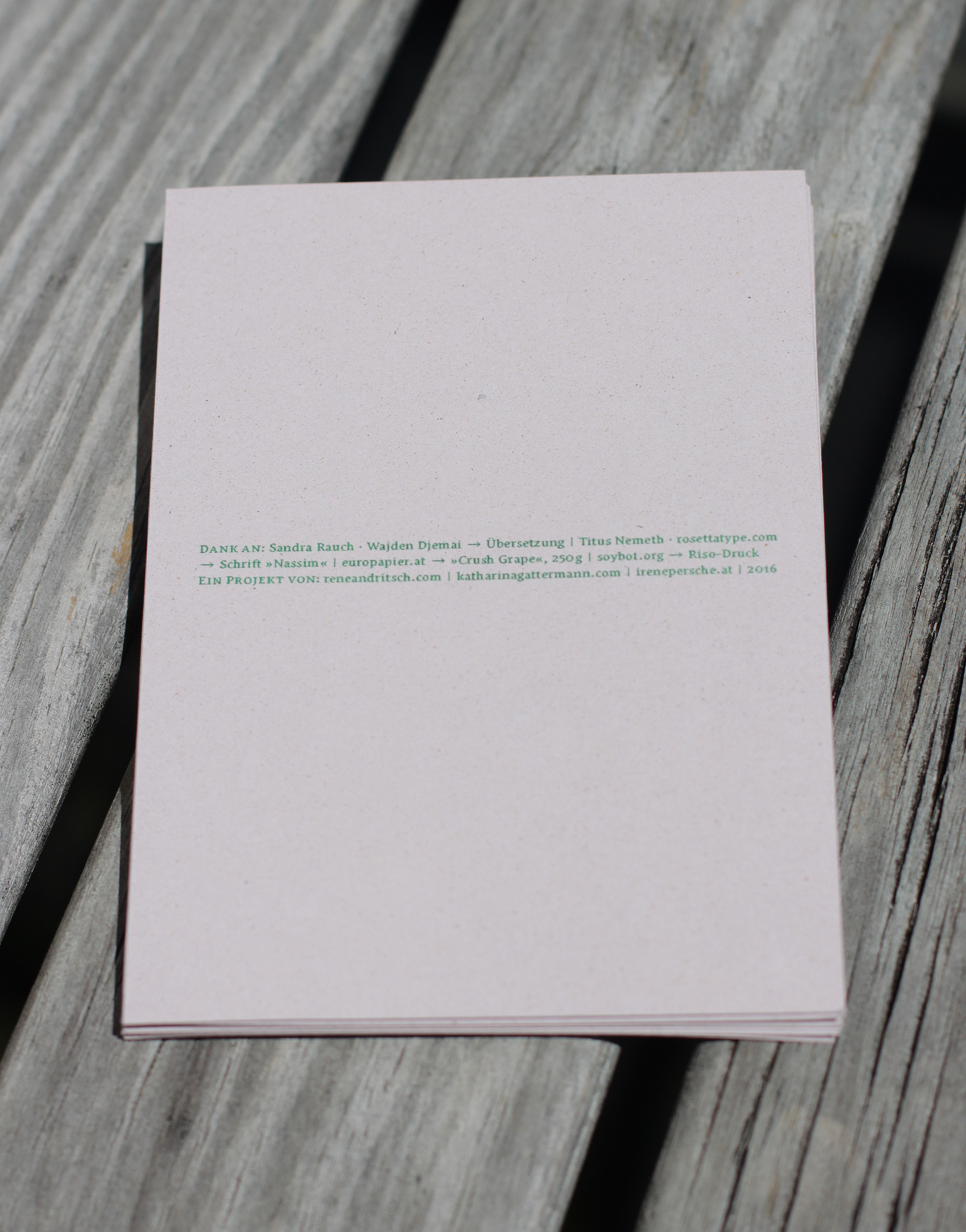 »Gemma, gemma – Yalla, yalla« Postcard Set
Many refugees crossed the Austrian border in 2016. Most of them spoke Arabic. The first step in welcoming people to a country is to establish good communication. Even if it starts with a simple »Thank you!« or offering a cup of coffee.

With our postcards we try to give refugees as well as Austrians the chance of taking this first step with words and idiomatic expressions that are well known to Austrians while showing a translation which conveys the general sense to those seeking a new home. At the same time we encourage German speaking people to try the arabic pronunciation for the given term with the pseudo-phonetic transcription shown on the card.

In collaboration with Katharina Gattermann (katharinagattermann.com) and Irene Persché (irenepersche.at). 
Typeface: Nassim 2.0 by Titus Nemeth (tntypography.eu)